The Science Behind The Office Of The Future: Enter The 'Lab-Enabled Office'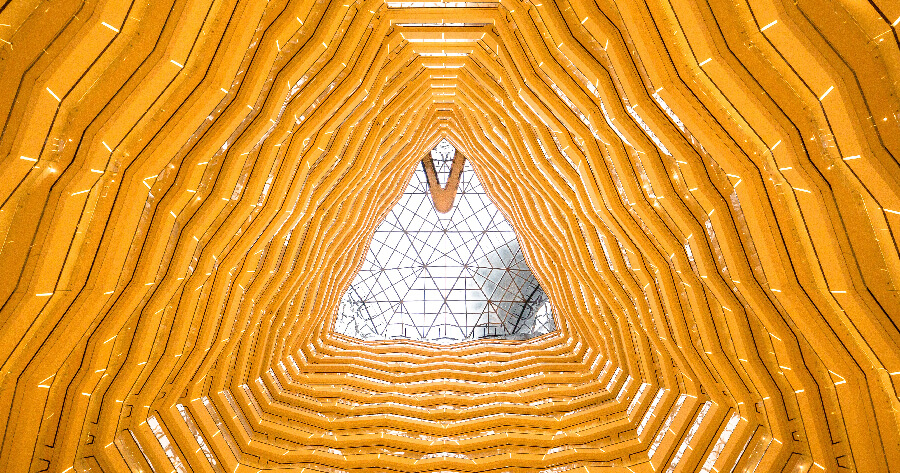 The Science Behind The Office Of The Future: Enter The 'Lab-Enabled Office'
The workplace revolution is upon us: occupants are demanding more from their offices in terms of both functionality and sustainability, to make their return to office working worthwhile, and landlords and asset-owners are scrambling to catch up and provide spaces with impeccable specifications. The commercial real estate market has taken a battering over the last few years, following the COVID-19 pandemic and the shift to hybrid working (see Verdantix Market Insight: The Commercial Real Estate Market In Turmoil). The current macroeconomic climate is creating a split between 'the best' and 'the rest' in terms of asset value; however, as is the case with many of life's problems, the answer may well be found in the science.
Historically, life sciences facilities have been purpose-built in areas of academic prestige. Oxford and Cambridge in the UK, and Boston in the US, all host excellent facilities, thanks to their proximity to world-leading universities. However, space in these areas is running out; as of June 2023, laboratory space demand in Cambridge was 1.19 million square feet – but only 7,000 square feet were available. In Oxford, the available 25,000 square feet were not enough to satisfy the 850,000 square feet demand. Across the pond in Massachusetts, the problem is not so severe; in fact, with 52.7 million square feet of inventory, and 15.3 million square feet under construction, the problem is the inverse – there are not enough homes to accommodate all the workers.
A laboratory is fundamentally different to a traditional office, with increased air flow requirements, greater power densities for equipment and stiffer and stronger structural requirements to prevent vibration and ensure adequate loading (see Verdantix Market Overview: Building Technology For Life Sciences Facilities). With a strained supply of science-enabled space in the UK, developers are having to think outside the box to provide scientists with the space they need: thus, we see the emergence of the 'lab-enabled office'. This recent trend involves the development of new – and redevelopment of existing – facilities as office buildings, with the option for laboratory use with additional equipment installed by a tenant. These buildings allow the developer and owner to command higher rents for tenants that require this flexibility, thanks to their additional design features and specification. Such developments are seen as relatively safe, owing to the abundance of scientific space demand.
Developments in the UK are taking the form of both new and retrofitted buildings outside of the traditional Oxbridge hubs; take the recently approved 23-storey lab-enabled tower by Kadans Science Partner in Canary Wharf. This new building is all-electric and up to 60% of the 823,500 square foot floor area may be utilized as lab space at any one time. By provisioning the structural frame to be suitable for the vibration and loading requirements in these flexible areas only, the building's embodied carbon remains as similar as possible to that of a traditional office building. Also in Canary Wharf, a vacant 10-storey office building has been granted planning permission to be retrofitted and turned into a life sciences hub. Such developments are breathing new life into London's financial district, and it is likely that as current financial offices become outdated – consider the situation with HSBC's headquarters, for example – and unable to compete with new builds, we will see more repurposing.
A benefit of these lab-enabled offices is that whether they are operating in science or office mode, they are incredibly efficient. Given the large space allowances for laboratory airflow requirements, when the building is operated at only office airflow rates, the ventilation system is more efficient, because there is less constriction. The higher airflow requirements also mandate an exemplary heat recovery system, thanks to the greater potential wasted heating or cooling. The offices of tomorrow, whether they are utilized for science or traditional office work, will therefore be more sustainable and resilient than current buildings.
In the coming years, it is inevitable that we will see more office-to-laboratory conversions across major metros; scientists are crying out for science-enabled spaces to further innovation, and developers are rightly ready to pounce on vacant and undervalued assets left behind post-pandemic. As such, the science behind the office of the future is certainly sound.
For more insights into life sciences buildings, see Verdantix: Multi-Billion Dollar Investment Into Life Sciences Property Will Drive New Opportunities For Smart Building Vendors.