Ready, Set… No: Only 20% Of EU Firms Expect To Meet CSRD's Audit Criteria By Deadline
Ready, Set… No: Only 20% Of EU Firms Expect To Meet CSRD's Audit Criteria By Deadline
The European Union's Corporate Sustainability Reporting Directive (CSRD) will require large and listed EU-based firms to collect sustainability data over the next fiscal year to disclose in 2024. A component of this requirement is the disclosure of audited supply chain emissions data. However, according to the upcoming Verdantix Net Zero and Climate Risk Global Corporate Survey, less than 20% of EU-based respondents currently have – or expect to have – supply chain emissions data capable of meeting financial audit quality requirements by the CSRD reporting deadline.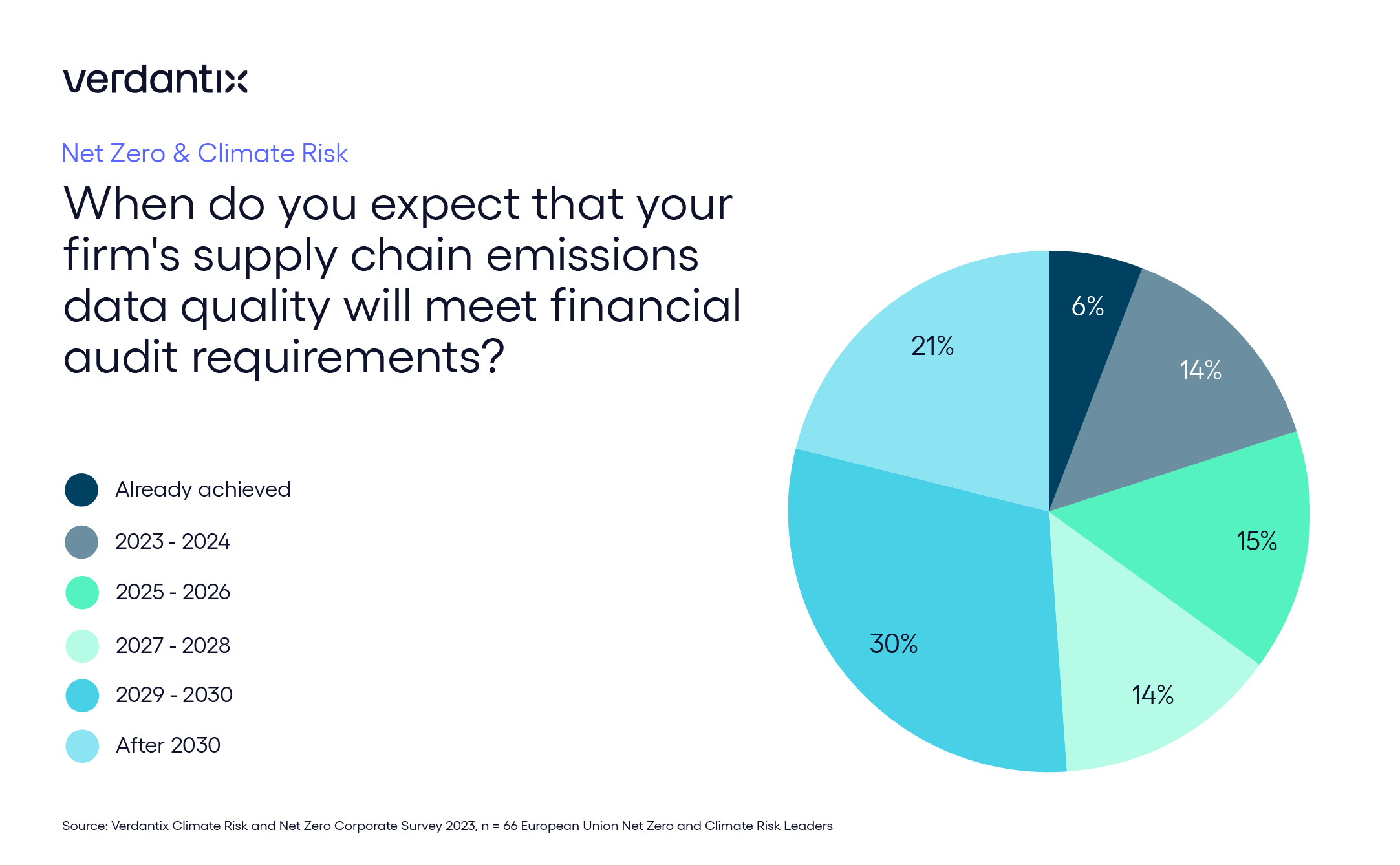 Supply chain emissions are already a significant challenge for reporting organizations. The CSRD expands upon previous disclosure directives, increasing scope and rigor of reporting. This includes the assurance of audited emissions information. For emissions data to be auditable, reporting organizations must provide clear and appropriate criteria of materiality, data trails to primary sources and a format suitable for an auditor's manipulation. To meet the impending deadlines, firms will need to abandon the idea that this can be handled using internal spreadsheets and look towards carbon management software vendors, which offer an emerging class of specialized solutions. For example, French software vendor Sweep, recently launched 'Sweep for Supply Chain' to help clients measure and reduce emissions through supplier collaboration.
For more information about the CSRD, watch out for our upcoming report: Verdantix Strategic Focus: An Overview Of The Most Challenging Climate Reporting Requirements Of The EU's CSRD.