Diversity and Ability's AXS Passport Makes Reasonable Adjustments Smart And User-Friendly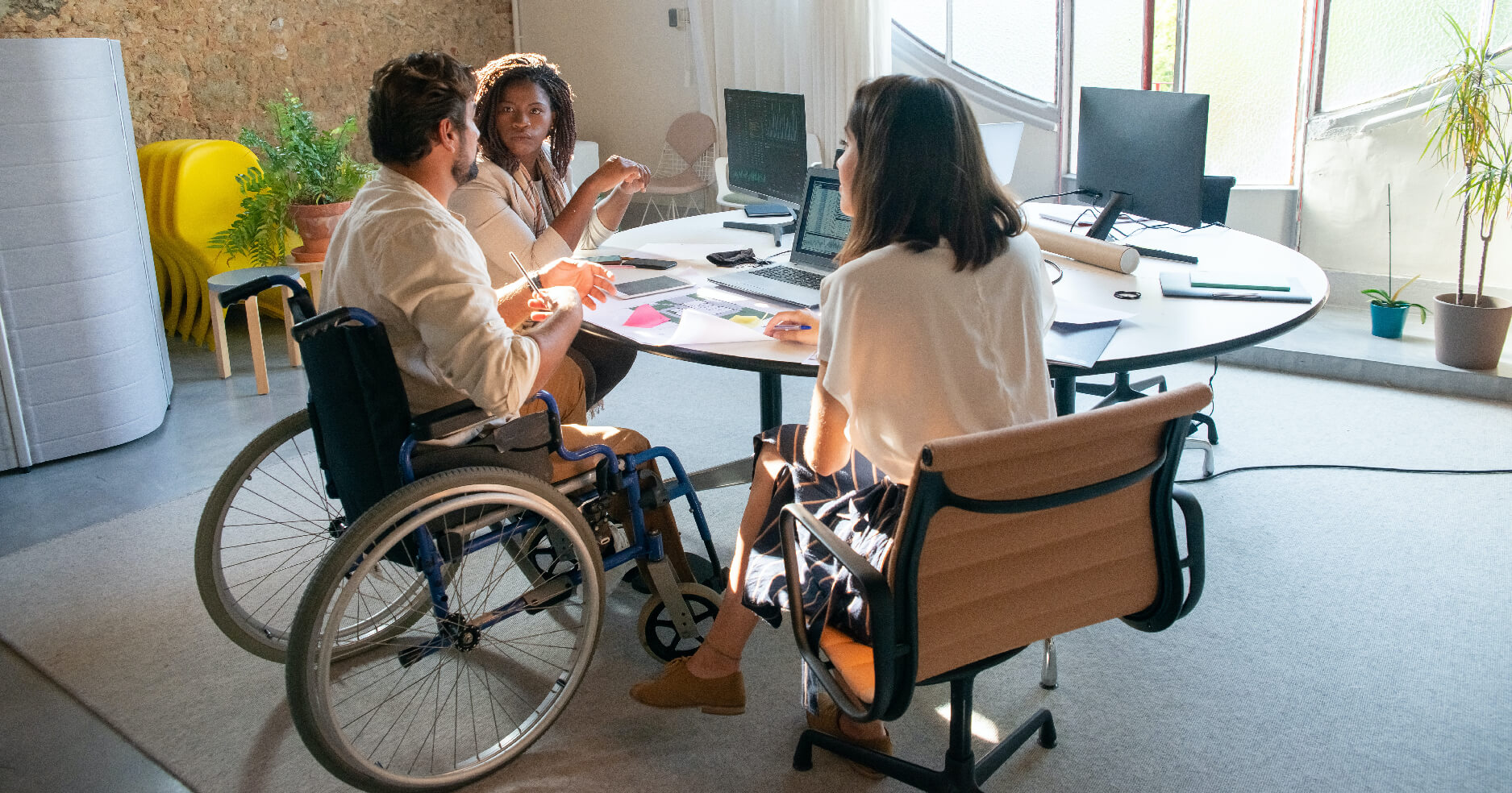 Diversity and Ability's AXS Passport Makes Reasonable Adjustments Smart And User-Friendly
Verdantix attended the April 2023 Diversity Conference in London, where we heard from leaders who are enhancing DEI best practice. Social enterprise Diversity and Ability (D&A) provides individuals and firms with culture and inclusivity training, learning and advisory services. The team of approximately 35 employees specializes in supporting schools, universities and workplace organizations. Most recently, D&A has developed its AXS Passport: a digital tool for individuals to share their accessibility and inclusion requirements, helping to address workplace D&I inequity. We anticipate a growing need for ways to engage with and measure DEI in 2023 as employers look to embed it throughout their organization (see Verdantix Market Insight: 10 Predictions For ESG & Sustainability In 2023).
The use of health adjustment passports has been supported by the UK government since 2021, while the availability of reasonable accommodation is legislated at a federal level in the US. Individuals have had to use some version of this process for years to improve how they are supported at work. The aim of the passport is to identify what help and changes an individual may need when moving into, or in order to stay in, a job. The support comes in the form of reasonable adjustments that range from making alterations to recruitment processes, making physical changes to offices for access, offering flexible working conditions and providing suitable equipment that may better enable work.
The problem with the existing system is that the onus falls on individuals to manually complete forms, in a Word document or PDF. The process is arduous and repetitive, providing individuals with low flexibility, little data security and almost no control over where this form ends up or who has access to it. Enter the AXS Passport from D&A, with:
Web and app availability. Accessibility is key: making the passport digital and available in web, Apple and Android format helps to reach the biggest possible audience. It can also better support individuals who struggle with literacy.
Embedded access controls. Fundamental to the platform is its ability to easily make an individual's data shareable with an organization. Making access instantly removable is even more important, ensuring an individual's ownership over sensitive data. In this way it has similar functionality to digital product passports (DPP) (see Verdantix Toxnot's Digital Product Passport Approach Empowers Suppliers To Take Control Of Product Disclosures).
Ongoing flexibility to provide updates. Digitizing the information enables adaptability when an individual's circumstances change or requirements need to be altered. It also reduces the hassle of re-completing forms multiple times, especially when small revisions are more practical.
Individual and organizational orientation. The platform is free to individuals who can sign up, create a profile, add adjustment needs and start sharing. Firms can purchase the tool in scalable packages that support the aggregation of organization-level access data to make inclusivity more actionable and to better support employees.
Inclusivity at its core. Ultimately, the platform is designed to make individuals feel safe and comfortable. It has been designed to support individuals' psychological safety so that they feel they are in a position to share their access information. It is a tool for enablement and equity.
With free access for individuals, the AXS Passport has the potential start a revolution in data sharing for adjustment requirements, much like The Disability Passport. Intended for use by all, greater uptake will help to improve awareness, existing adjustment processes and firms' approaches to neurodiversity. Given the importance of these goals, more DEI and HCM vendors should be thinking about their own neurodiversity provisions. Technology is not the single answer to developing more inclusive workplaces, but it is a strong enabler of progress. To find out more about similar software, see Verdantix Smart Innovators: Social Impact Solutions.