Despite The Burning Headlines, Wildfire Risk Doesn't Put TUI Group In A Flap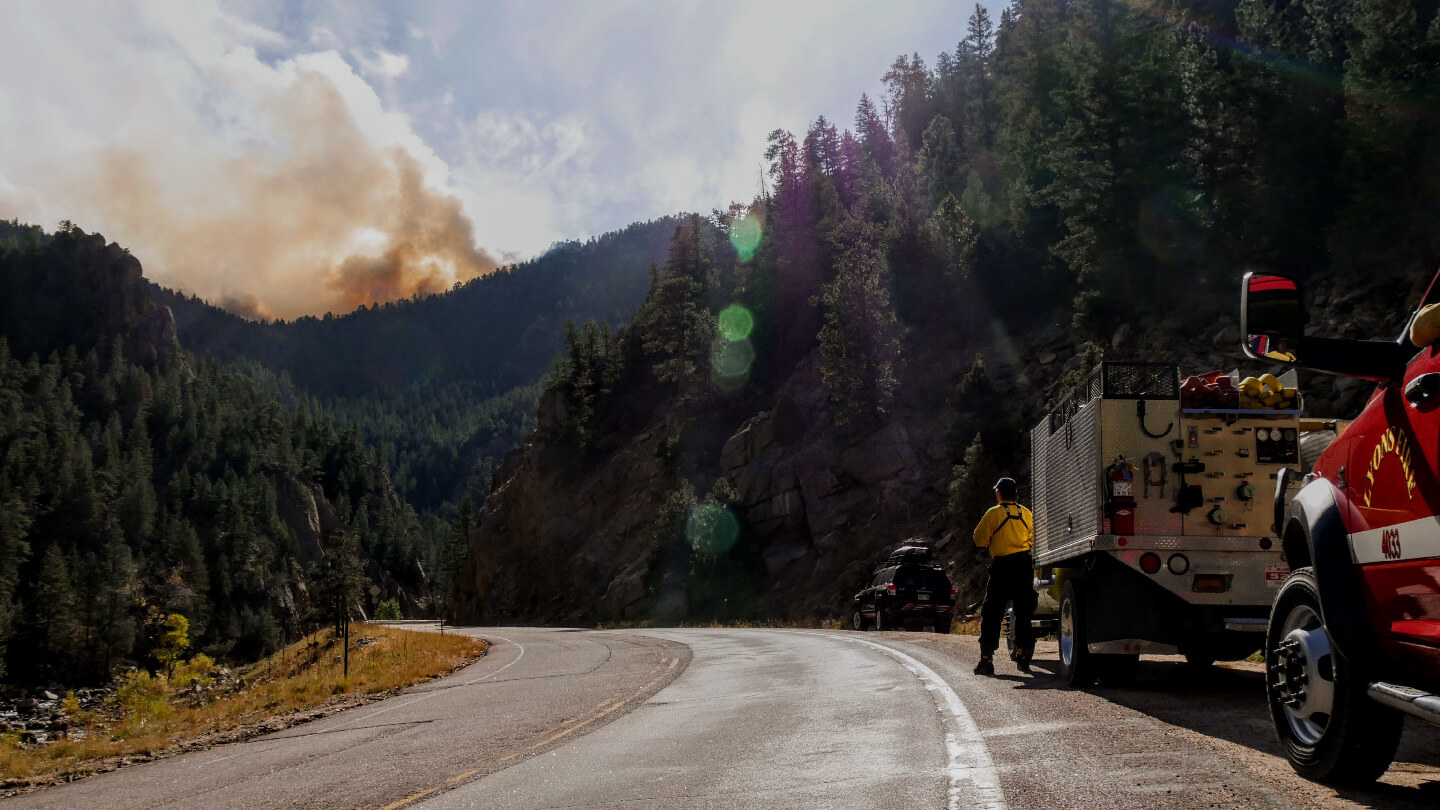 Despite The Burning Headlines, Wildfire Risk Doesn't Put TUI Group In A Flap
Threatened by the worst wildfires in its history, more than 30,000 people – mostly tourists – have been evacuated from the Greek island of Rhodes in the past four days. Stories are piling up about families with small children walking several kilometres in 40°C heat, sleeping in cardboard boxes and boarding boats from beaches in the middle of the night. All under the threat of rapidly moving wildfires and billowing smoke.
One of the travel and leisure firms with significant operations in Rhodes is TUI Group, which has arranged several repatriation flights for customers who have been evacuated. What is TUI Group's approach to managing "acute physical climate risk"? According to its 2022 CDP report, the firm has integrated climate-related risk identification, assessment and response into multi-disciplinary organization-wide risk management processes. TUI Group states that: "Destination disruption is one of TUI's principal risks which is overseen by the Risk Oversight Committee (Group Risk). [...] Specific examples of this risk to TUI are European wildfires". The firm goes on to say that the business impacts include: affecting its ability to do business in the region; costs associated with customer repatriation and cancelled bookings; impaired infrastructure limiting future operations; and reduction in the quality and/or reputation of hotels or destinations. According to TUI Group, the total estimated financial impact of each acute physical risk event is between €1 million and €30 million.
To mitigate the risk of extreme weather events, TUI Group maintains a diversified mix of destinations so it is not overly exposed to a single extreme weather event. It has flexible supplier agreements, so it can switch customers between different destinations. The firm has also devised incident management and emergency response plans for extreme weather events, as evidenced by its action plan for its 39,000 customers at hotels in Rhodes. For TUI Group, which had revenues of €16.5 billion and EBITA of €409 million in 2022, an acute physical climate risk event that results in a loss equivalent to less than 3% of EBITA is considered an "insignificant financial impact". Verdantix estimates that the Rhodes wildfire could result in €4 million of exceptional costs due to additional flights, cancellations and property damage. This would account for just 1% of last year's EBITA –defining it is a financially insignificant event for TUI Group.
What can Chief Risk Officers learn from TUI Group? First, that a multi-tiered risk management plan is required to minimize losses from specific categories of regionally predictable extreme weather events. Emergency plans and resources at holiday destinations are essential to protect customers. A rapid response is needed, with repatriation flights to stave off reputational damage. But the key to risk management is at the business strategy level. Destination diversification is important to avoid a single large-scale event resulting in material financial losses. A lingering question is the extent to which chronic climate risks – like relentless heat waves in the Mediterranean every summer – will change consumer preferences and impair asset values.