In-person summit
October 25-26, 2022 | Austin, US
Innovating For Safe And Sustainable Operations
Environment, Health & Safety | ESG | Sustainability
EHS and operations functions around the world demonstrated their strategic value during the pandemic. They now face a new focus as CEOs turn their attention to ensuring business resilience in a volatile operating environment, optimizing performance and meeting ESG & Sustainability commitments. This summit will examine the main environmental, health and safety, and sustainability strategic priorities for organizations in 2022 and beyond.
Register now

Thought-provoking speakers

Interactive learning environment

Live product demonstrations

Connect with the EHS technology community

Stay ahead of the curve
Hyatt Regency Lost Pines Resort
The Verdantix summit will be hosted at the Hyatt Regency Lost Pines Resort in Austin. Located on 405 acres along the banks of the Colorado River, Hyatt Regency Lost Pines Resort and Spa is the perfect place for a relaxing Texas getaway, 23 miles outside of Austin. Spend some time floating down our lazy river, horseback riding, kayaking the Colorado River, or hiking through the nearby McKinney Roughs Nature Park.
To secure our special discounted rate for event attendees, book your room today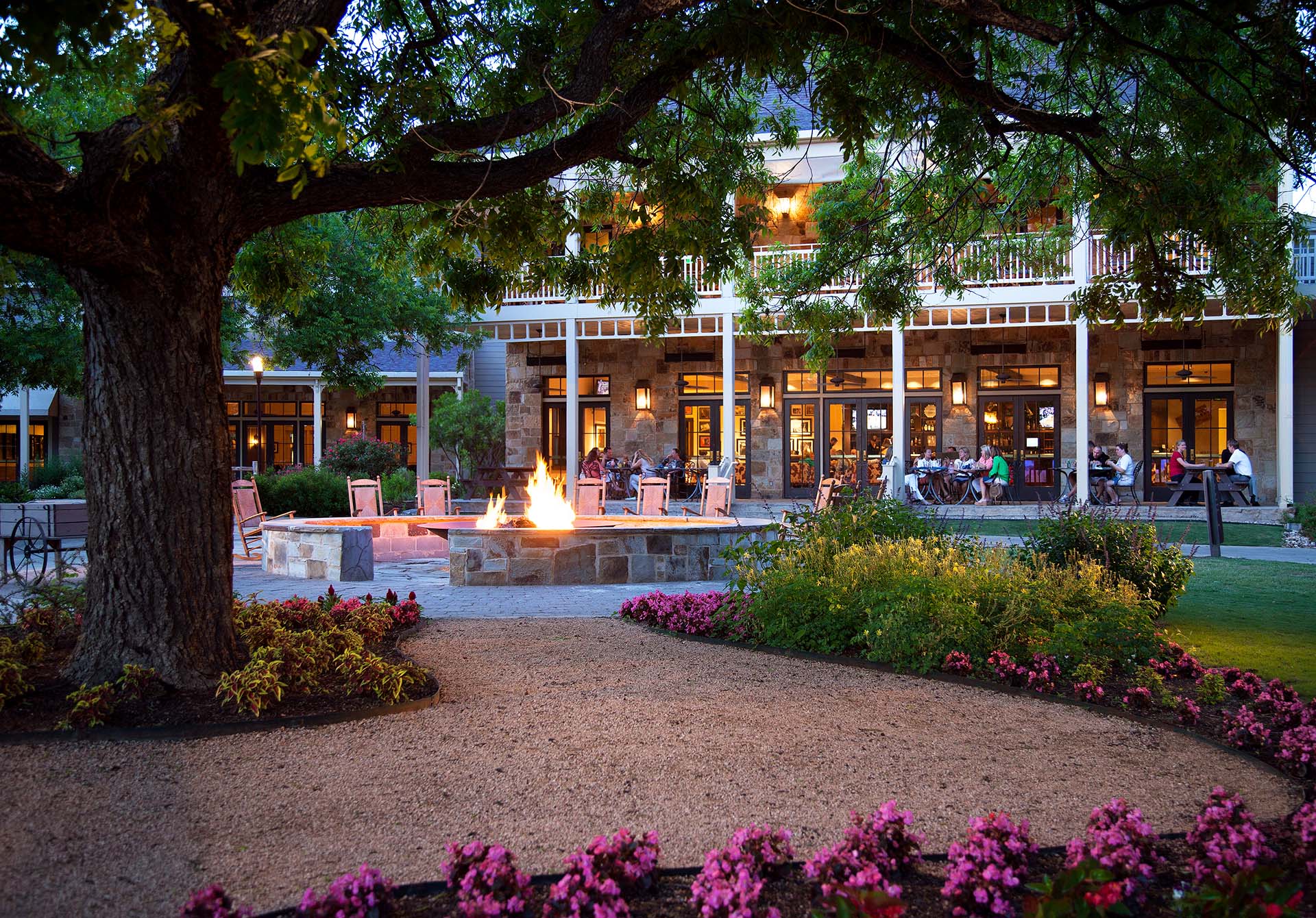 Agenda
October 25-26, 2022 | Austin, Texas | In-Person Summit
Want to get involved?
Do you have an amazing story or incredible insight? We'd love to have you speak at our event. Reach out to Lisa Maughan, [email protected], for sponsorship and speaking opportunities.
9:00 CT Day 1
Keynote
45 minutes
Welcome & Keynote
This keynote speech will illuminate how to build a strong safety culture through collaboration with business partners, innovation and technology.
9:45 CT Day 1
Panel
45 minutes
Redesigning The EHS Organization: New Roles, Responsibilities & Skills
How can businesses maintain a focus on safety in a period defined by supply chain disruption, cost inflation and economic headwinds? This session will consider how EHS leaders can harness technology with proven ROI to maintain and improve safety standards in a volatile operating environment.
Bill Pennington, Research Director, EHS, Verdantix
Riad Efendi, Global Corporate EHS Manager, TechnipFMC
Nick Milillo, Sr National Director EHS; Enterprise EHS & Environmental Sustainability Lead, Quest Diagnostics
10:30 CT Day 1
Break
30 minutes
11:00 CT Day 1
Panel
45 minutes
Digital Tech To Prevent SIFs: From Artificial Intelligence To Wearables
The impact of COVID-19 has dramatically changed working practices across the globe, with hybrid and remote working, and high levels of employee churn adding to the challenge for EHS professionals in reaching their goal of zero workplace fatalities and injuries. This session will help safety leaders reboot their SIF programs and learn from experts on new dynamic risk management tools and integrated process safety IT systems.
11:45 CT Day 1
Workshop
45 minutes
Best Practice Workshop
Using Digital Technology To Drive ESG Culture, Performance & Success
Amanda Petzinger, Associate VP, Product Management & Marketing, Benchmark Digital
As consumers, investors, and other stakeholders clamor for ESG data—and ESG disclosures become increasingly important for mitigating risk—companies face both the challenge of meeting the demand and the danger of falling short. Fortunately, the progression from Environment, Health & Safety (EHS) compliance to ESG success can be entirely natural, and surprisingly simple, with a digitally unified enterprise.
During this workshop, you'll learn:
What investors and others are looking for in ESG disclosures
How to capitalize on your existing EHS program data & processes
How to get a running start at meeting ESG reporting demands
How a holistic digital ESG platform makes it easy to build a culture of ESG that drives and sustains performance improvements
Communicating Corporate Social Sustainability - Why Embracing ESG Metrics Can Help Your Organization Attract New Talent, Manage Change And Engage Employees
More than ever, consumers, employees, and investors are making their decisions based on trust. In fact, The current generation of top talent looks for employers that think and act sustainably for the people and the planet with 70% saying they are more likely to work for a company with a strong ESG agenda. People want to buy from, work for, and invest in businesses that demonstrate positive impact on people and the planet, in ways that everyone can understand and verify. Join us for a discussion on how leveraging advanced technology can offer you the ability to define your core sustainability metrics, track your progress towards those goals, and foster trust with key stakeholders through enhanced transparency.
12:30 CT Day 1
Break
60 minutes
13:30 CT Day 1
Analst Teach-In
15 minutes
5 Considerations When Buying EHS Software In 2022/23
13:45 CT Day 1
Trailblazer
20 minutes
Innovation Trailblazer
Join us for a live demonstration where technology suppliers will showcase how digital technologies are helping EHS and ESG & Sustainability leaders overcome challenges, improve efficiencies and achieve their goals.
EHS Software And Employee Training – Creating An Environment For Improved Employee Safety And Retention
ESG And EHS Leaders And Teams Have Been Brought Together more over the last two years than ever before, now having a seat at the table and working more cross-functionally. Companies realize that employees are the cornerstone of any of their efforts. Adopting new technologies is important, but how do companies: ensure employees are trained; prepare across the generations in the workforce; provide ongoing knowledge to workers; employ a growth mindset; and build a culture that leads to safer and smarter employees and improved retention. Topics will include Safety Management Systems, reporting, safety and employee development training, plus leadership, DEI, and mental health learning.
Data Remains King: Find Your EHS Gaps To Proactively Manage Risk
Only 32% of data is leveraged by organizations. Are you one of them? In this session with Alcumus VP of Product Harish Pandian, you will learn how to transform the way your organization utilizes its EHS data through exploring the relationship between various data sets to understand gaps in your safety program to gain a holistic view of safety risks across your business.
14:05 CT Day 1
Workshop
40 minutes
Best Practice Workshop
Closing The ESG Credibility Gap: Building An Investor Grade Implementation Plan
Many companies are making bold ESG commitments yet only a small number are on track to achieve them. This tectonic shift from commitments to coordinated organizational action is driving demand for durable, investor grade implementation plans- specifically, how to best manage a growing ESG credibility gap. In this session, we will leverage a structured reference model to explore and answer the critical questions leaders are asking about how to integrate ESG implementation risk into governance structures, how to define and launch new operational policies and procedures, how to drive consistency in non-financial reporting, how to rethink the corporate level vs. asset owner org design, how to influence organizational change and importantly how to develop and communicate an investor grade execution plan.
Navigating The Regulatory Landscape: Learnings From TCFD
14:45 CT Day 1
Panel
45 minutes
Reframing Total Worker Health In The Challenging Post-Covid Workplace
The COVID-19 pandemic has put worker health issues at the top of the priority list. As we emerge from crisis management, EHS leaders need to cope with a vast array of worker health issues, such as mental wellbeing, hybrid working and psychological safety. This session will help attendees understand how to rescope and reprioritize worker health in a changed world challenged by the pandemic and a battle for talent.
15:30 CT Day 1
Break
30 minutes
16:00 CT Day 1
Trailblazer
20 minutes
Innovation Trailblazer
Join us for a live demonstration where technology suppliers will showcase how digital technologies are helping EHS and ESG & Sustainability leaders overcome challenges, improve efficiencies and achieve their goals.
Artificial Intelligence: A competitive Advantage For QHSE Professionals
Eric Morris, VP of EHS Product Management, Compliance Quest
Artificial Intelligence (AI) is an emerging topic in computing with utility that spans all functions from fraud prevention to autonomous transportation and medicine. This session will cover the various applications of Artificial Intelligence within the QHSE (Quality, Health, Safety and Environment) functions and specifically outline ComplianceQuest's implementation of AI to enhance and streamline the core QHSE workflows of Incident reporting and Incident Investigation.
Powerful ESG Reporting And Advanced Performance Analytics
Measuring, managing, and improving the performance of sustainability data is key to starting ESG reporting and achieving environmental, social, and governance (ESG) goals. Companies need a transparent, auditable trail of climate-related data to ensure accuracy, consistency, and relevance of reports. Our new Sphera ESG platform will bring all of the existing features of Sphera Cloud together to operationalize ESG Management. Our industry-leading and award-winning Corporate Sustainability software powers the emissions calculations ensuring accuracy, consistency, and relevance of reports. Within the future addition of the PCAF module the financial industry can ensure more transparency into investing and lending activities. The new ESG Platform will help companies approaching sustainability and ESG reporting and successfully improving their performance management as a foundation for implementing a sound sustainability and ESG strategy.
16:20 CT Day 1
Panel
40 minutes
Delivering On The CEO's Sustainability Strategy: Opportunity And Risk For EHS Leaders
As firms finalize their sustainability strategies, it becomes clear that operational business functions – EHS, engineering, real estate and maintenance – are critical to drive implementation and boost ESG & Sustainability performance. This session will share insights on the role of the EHS function, the need to tie together performance data from multiple existing systems and the evolution in the strategy-to-implementation organizational model.
17:00 CT Day 1
Workshop
15 minutes
Analyst Q&A
Join Verdantix analysts as they answer your key questions.
17:15 CT Day 1
Close
5 minutes
Day 1 Wrap Up
Welcome Reception
We invite all attendees to join us as we gather around the fire pit for a welcome drink.
Sponsored HSI
Gala Dinner & Innovation Excellence Awards 2022 Ceremony
9:00 CT Day 2
Keynote
35 minutes
EHSG: Redefining EHS In An ESG Focused World
Over the past two years, Environmental, Social and Governance (ESG) has reverberated through financial markets like a tidal wave. As the "new normal" comes into focus, traditional EHS functions need to evolve to better meet the disclosure requirements of ESG. In this new world, EHS Compliance is an important but solitary component in a much broader canvas that includes environmental performance, human capital, community relations and business resilience. Strengthening and broadening EHS programs by leveraging advances in machine learning and artificial intelligence, as well as incorporating risk management practices across EHS domains, is essential to ensuring that organizations can better align EHS best practices with ESG performance goals and continue to drive desired financial outcomes.
9:35 CT Day 2
Panel
45 minutes
Enterprise Carbon Management: A Leadership Opportunity For EHS Teams
The SEC climate disclosure rule comes into effect on January 1, 2023, requiring publicly traded firms to consolidate enterprise-wide CO2 emissions data across six greenhouse gases and provide quarterly and annual reports to investors. This panel will discuss how, as part of the environmental data management agenda, the EHS function is squarely in the driving seat on carbon emissions, with its plant floor relationships and technical environmental expertise.
10:20 CT Day 2
Trailblazer
20 minutes
Innovation Trailblazer
Join us for a live demonstration where technology suppliers will showcase how digital technologies are helping EHS and ESG & Sustainability leaders overcome challenges, improve efficiencies and achieve their goals.
Optimize your ESG: Leveraging Technology for Comprehensive ESG Management
Learn how today's technology solutions can help streamline all four stages of a comprehensive ESG program, for better outcomes with reduced resources and timelines. The session will breakdown how to approach common challenges related to:
Strategy Alignment
Data Integration and Management
Internal KPI, Industry Frameworks, and Disclosure Reporting
Stakeholder Engagement
Unique Risks, Vulnerabilities and Opportunities in the Contingent Labor Workforce
Scott Debow, Principal of Health/Safety & Environmental, Avetta
Description: As organizations and industry continue to show an increasing dependency on the use of contractors and temporary workers as part of their labor strategy, what are the questions we should be asking alongside our quest to build an inclusive workforce, advance intervention strategy for Serious Injury/Fatality risk and innovate toward system solutions that serve to benefit the next generation and transform society?

Join us for this brief discussion where we will discuss these unique risks, vulnerabilities as well as opportunities such as:
Today and tomorrow's workforce:
Inclusion strategy based on more than the consensus standards definition
Serious Injury/Fatality Intervention
Addressing physical as well as psychosocial factors in the contingent labor community
Systems Solutions
Established frameworks and harmony with globally recognized sources
We look forward to seeing you there, and trust you will leave this session informed and encouraged in your safety journey!
10:40 CT Day 2
Break
30 minutes
11:10 CT Day 2
Workshop
40 minutes
Best Practice Workshop
The Role of EHS Leaders In Implementing ESG Strategies
Lockheed Martin will present their approach to ESG today. Learn about the current software systems in use and the near-term enhancements to systems and data management to support more robust ESG/SEC disclosures.
What's Next For The E, S & G
11:50 CT Day 2
Panel
40 minutes
Ensuring Your EHSQ Data Will Pass The Scrutiny Of Your CFO
Historically, EHS non-compliances have rarely impacted investor sentiment. More recently, sustainability risks have received greater attention. As ESG reporting becomes mandatory, firms will find that investors, lenders and board directors scrutinize a broader range of EHS and sustainability disclosures. This session will explore how technology can support EHS executives in capturing and reporting on EHSQ data and provide best practices for creating a future-proof compliance framework that elevates the EHS function.
12:30 CT Day 2
Break
60 minutes
13:30 CT Day 2
Analst Teach-In
15 minutes
10 Technologies With A Rapid Financial Return
13:45 CT Day 2
Panel
45 minutes
The Rise Of Climate Risks: Time To Reframe Environmental Risk Management
Businesses face a significant increase in risks caused by uncontainable wildfires, more intense rainfall, more severe tornadoes and more powerful hurricanes. Natural hazards increasingly knock linear infrastructure out of action, as well as triggering environmental spills and process safety events. This session will discuss the issues caused by more intense natural hazards and provide a framework for developing an upgraded environmental risk management plan that is integral to complying with new SEC requirements.
14:30 CT Day 2
Workshop
40 minutes
Best Practice Workshop
Designing A Future-Proof Sustainable Roadmap
Embracing Transparency And Optimising Cross-Functional Reporting Across EHS, GRC and ESG
15:10 CT Day 2
Trailblazer
20 minutes
Innovation Trailblazer
Join us for a live demonstration where technology suppliers will showcase how digital technologies are helping EHS and ESG & Sustainability leaders overcome challenges, improve efficiencies and achieve their goals.
How Digitization Will Improve Company ESG Data
The lightspeed evolution of corporate sustainability practices is causing a sea change in how information is collected and used. When combined with the movement to digitize data and disclosures, companies are being disrupted into adopting a data-centric approach. Digitizing data on environmental, social, and governance (ESG) matters enables companies to produce data that is comparable, audited, and digitized, as well as fit-for-purpose sustainability reporting that can power decision-making.
15:30 CT Day 2
Break
20 minutes
15:50 CT Day 1
Panel
40 minutes
Next Gen Risk Management: Moving Towards Proactive Safety
The rise of Industry 4.0 has presented EHS professionals with a wealth of real-time data from an ever-growing array of IoT devices. To build a more complete picture of risk and satisfy corporate ESG requirements, firms must integrate data streams that traditionally fall outside the EHS remit. How can different technology solutions help safety leaders develop a complete and dynamic picture of risk?
16:30 CT Day 2
Panel
30 minutes
Getting Value From Cloud EHS Software: The Ten Proven Drivers Of Success
As an increasing proportion of firms implement cloud EHS software, it is becoming apparent to users and technology providers that there is often a lot of unrealized business value from failed or incomplete implementations. This session will provide attendees with a walkthrough of the top ten drivers of success, to ensure investments in cloud EHS software deliver maximum value.
17:00 CT Day 2
Workshop
20 minutes
Analyst Q&A
Join Verdantix analysts as they answer your key questions.
Why attend
Enhance your understanding of the main EHS priorities going forward and why they have shifted post COVID
Learn from industry-leading speakers as they share their experience for transforming business strategies with technology
Challenge your current way of thinking and join the discussion on redesigning the EHS organization
Network with like-minded change makers and spark new ideas for EHS leaders who are shaping the future of the EHS function
Evaluate the latest innovative products, guide your technology buying and optimize decision making
Apply your learnings within your organization, from designing an RFP to presenting to the board, with real-life success stories
Futureproof your business strategies with annual access to Verdantix research for 12 months included with your ticket (worth $800)
Secure your ticket
Refunds and ticket transfers are at the discretion of the organiser. To request a ticket transfer or a refund, please contact [email protected]