Sustainable Markets Initiative And Verdantix Announce Terra Carta Seal Partnership
Sustainable Markets Initiative And Verdantix Announce Terra Carta Seal Partnership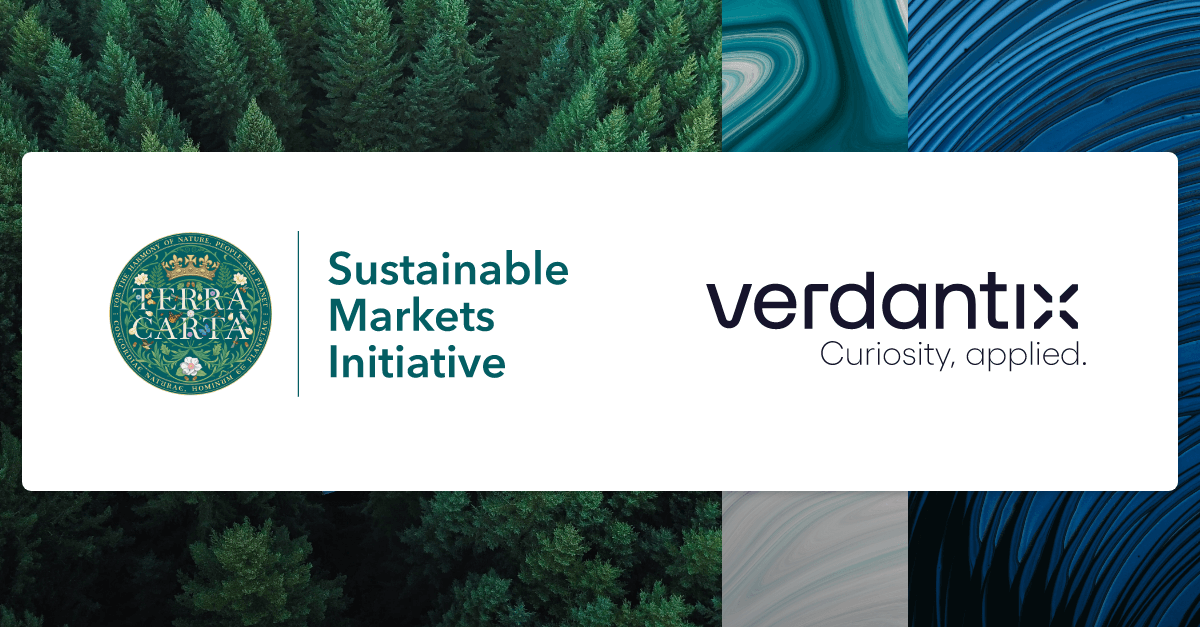 London, England: The Sustainable Markets Initiative is partnering with Verdantix, an independent research firm that acts as a thought-leader for world-enhancing innovation, on its 2023 Terra Carta Seal Awards.
Launched in 2021 at COP26 by His Majesty King Charles III when he was Prince of Wales, the Terra Carta Seal recognises global companies that are actively leading the charge to create a climate and nature-positive future.
Based on agreed sustainability criteria, select companies are invited on an annual basis to apply for the Seal. Once invited, companies will need to demonstrate the success of a high impact, large scale company-wide project, initiative or strategy which aligns with one or more of the ten Terra Carta Articles. Verdantix, leveraging its 15 years of experience in climate and sustainability research and analysis, will support the Terra Carta Seal evaluation process by assessing the eligibility and impact of each nominated project against existing recognised global sustainability criteria.
Jennifer Jordan Saifi, CEO, Sustainable Markets Initiative said: "By aligning the Terra Carta Seal with the Ten Articles of the Terra Carta, firms gain a unique platform to showcase private sector progress in advancing sustainable solutions, transition efforts and investments globally. Our partnership with Verdantix will allow us to leverage their valuable market expertise, ensuring an objective and rigorous evaluation process, rooted in sustainability excellence, for all nominees."
Verdantix provides thousands of senior decision-makers worldwide with influential analysis, proprietary data, unique expertise and platforms for networking with peers. With offices in London, New York and Boston, the Verdantix research team applies the principles of rigour, accuracy and curiosity to support clients from many of the world's most innovative firms in solving their most complex challenges.
David Metcalfe, CEO, Verdantix, said: "We are honoured to partner with the Sustainable Markets Initiative and to play a role in encouraging companies to act as leaders in adopting sustainable practices. As an organization, our mission is to foster continuous improvement and innovation in the areas that matter most to nature, people, and the planet. Through our project-based evaluation approach, we hope to highlight the extraordinarily powerful impact that results from corporate commitment to sustainability objectives."